Do you own a website or blog related to alcohol, or even Japan in general? By becoming an affiliate and helping promote us on your platform, you can earn 5% on all sales you generate for us !
Here's how it works:
1. First you will need to register an account with us. Ideally, the email address you use to register should be the same one that you want us to use to send Paypal payments to you.
2. Once you are logged in, check your account and click on "Become affiliate".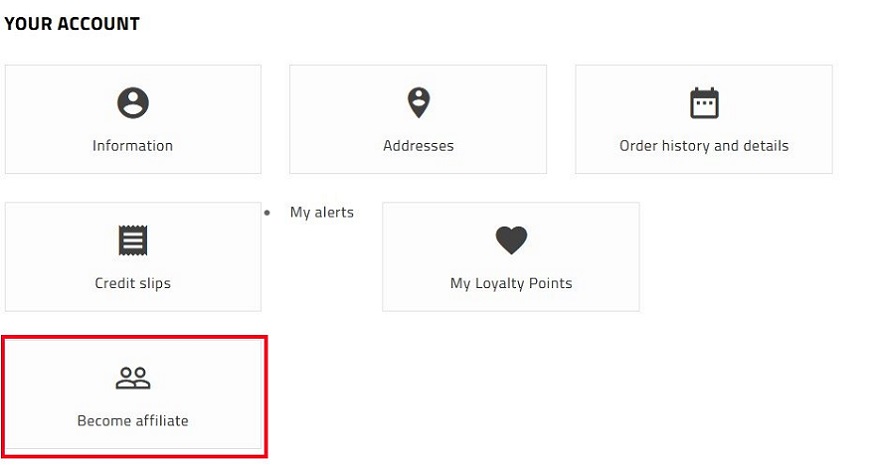 Fill in all the necessary information. Affiliation requests have to be processed manually, so please note that it can take up to 1 business day for the approval to complete.
3. Once your affiliation request has been approved, a "My affiliate account" box appears in your account. Click on it.

On the main page, your affiliate account ID and link are displayed.
4. You will then need to select a banner or text ad to display on your website or blog. You can choose among the ones we offer or make up your own depending on your personal needs. 


Insert the ad into your platform and link to us via your personal affiliate link. This is a crucial step for the commission system to work properly.
5. You can also choose to promote a specific product in order to put a spotlight on it. In that case, the link will look a bit different.

6. On the Summary tab, you can check your statistics (clicks, unique clicks, sales, etc.) Each order that you referred to us and that has been shipped (approved sales) will generate a 5% commission for you.
Once your earnings have reached 1000 yen, you can submit a payment request to us. Click on "request a payment" if you wish to be paid by Paypal or "request a voucher" if you prefer a voucher to make purchases on our store.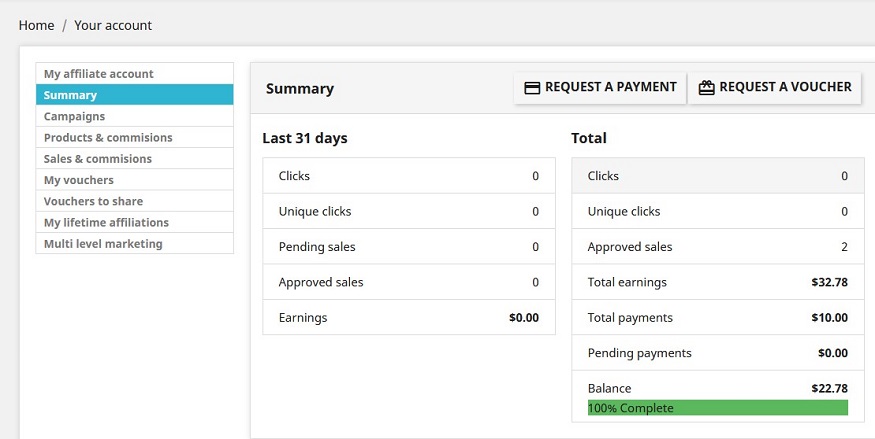 If you choose to be paid by Paypal, we will send the chosen amount to your Paypal address within 2 business days. Please note that we only issue payments in yen, so we strongly suggest you to have a JPY balance on your Paypal account.